What is OpenPowerNet?
OpenPowerNet is a traction power supply and train performance simulation software developed by Institut für Bahntechnik GmbH, BO Dresden. OpenPowerNet does the traction Power Supply Calculation in module PSC as well as the Advanced Train Model simulation in module ATM. The operational simulation is done by OpenTrack in co-simulation with the electrical simulation. OpenPowerNet has a retroactive effect to OpenTrack.


OpenPowerNet is developed by Institut für Bahntechnik GmbH, BO Dresden as an in-house tool. Since July 2009 a commercial and since March 2010 a academic license is available. In case you are in need of a traction power supply simulation respective simulation tool please contact us. We provide OpenPowerNet licenses as well as the service to simulate and analyse traction power supply networks.
OpenPowerNet main functionality:
Load flow analysis for 1AC, 2AC and DC networks
Calculation of tractive effort for OpenTrack
Calculation of braking effort and recovered energy for network simulation and analysis
Advanced Train Model with tractive and braking current limitation, power factor versus voltage, recovery braking, eddy current braking, ...
Engine model with multiple propulsion systems is available
Automatic calculation of the magnetic coupling between conductors
Modelling of power supplies such as rectifier/inverter, transformer, converter (SFC)
Modelling of station energy storage for stabilisation of line voltage and energy saving
Modelling of engine energy storage chargeable from OCS and allowing running on OCS free track sections
Modelling of booster transformer
Modelling of voltage limiting device
Calculation of short circuit currents along the line
Calculation of line voltages for constant current engines to analyse the electrical network
Energy balance
Consideration of coasting behaviour of the courses
Load analysis of equipment
Touch voltage calculation
Electromagnetic field calculation and visualisation
Visualisation of results using the automated analysis of the Analysis Tool
Automated analysis generates the tables and diagrams in any language by user configuration using UTF-8 characters.
This release is focused on bug fixing but brings also some usability improvements.
Reduce temporary file size in case the disc is running out of space.
Add visual feedback to mark analysis output folder.
More detailed information are available at the Release Notes.
This release is focused on improved usability by providing numerous little improvements.
Minor bugfixes.
More detailed information are available at the Release Notes.
Graphical User Interface
Software Structure:
Network Model: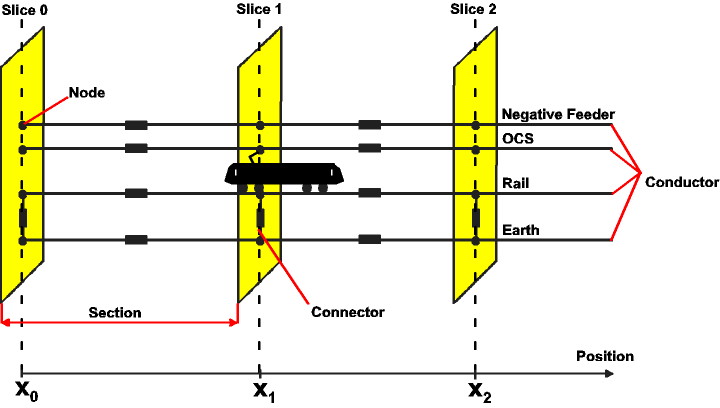 Substation Model: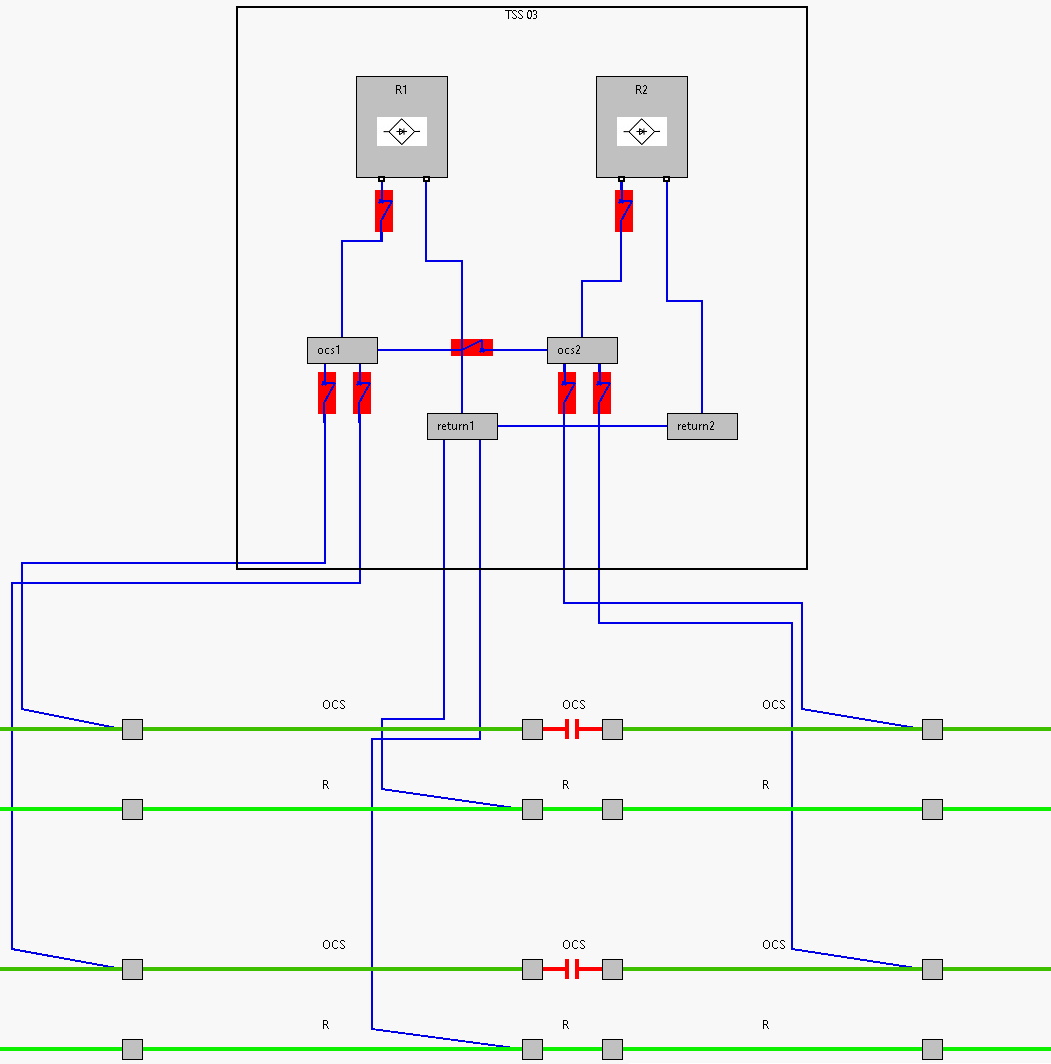 Engine Model: Mean Efficiency
Engine Model: Efficiency Table
Engine Energy Storage Unload Models: